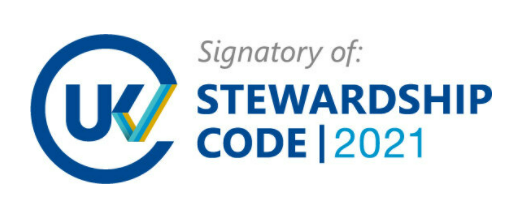 The Code
Slater Investments are proud to have been listed as a successful signatory to the Financial Reporting Council's 2020 UK Stewardship Code on 6th September 2021. The Code sets high stewardship standards for those investing money on behalf of UK savers and pensioners, and those that support them. For which stewardship is defined as "the responsible allocation, management and oversight of capital to create long-term value for clients and beneficiaries leading to sustainable benefits for the economy, the environment and society".
Extract from our 2020 Foreword
We continuously strive to be the best possible long-term stewards of our clients' capital, and, in this role, the active management of our Funds and Portfolios is central to our work as investment managers.
We do not invest in a company with the view of engaging; in an ideal situation we aim to buy into a high-quality business and monitor it. However, ongoing monitoring of investee companies is equally important as the initial investment decision itself, and sometimes shareholder engagement can help to support good corporate governance. This is important not only because it enhances shareholder interests directly, but also owing to the wider benefits it can have from an Environmental, Social and Governance ("ESG") perspective.
We believe ESG investing is based on creating shared value which generates greater innovation and growth for both companies and society at large. Similarly, ESG investing is a form of risk management; focusing on risks that may not be priced in the markets, and as a result can lead to significant downside if these risks materialise.
In September 2019, we became a signatory to the United Nations supported Principles for Responsible Investment ("UNPRI"), confirming our commitment to responsible investment. We are pleased that Slater Investments is now at the heart of a global community seeking to build a more sustainable financial system, encouraging investors to use responsible investment to enhance returns and better manage risks.
We are seeking to become one of the first signatories to the Financial Reporting Council's UK Stewardship Code 2020, having been one of the original signatories to the UK Stewardship Code in 2010, as we believe this sets the highest stewardship standards for asset owners and asset managers.
Therefore, the structure of this report is aligned in accordance with the Financial Reporting Council's 2020 UK Stewardship Code.
We view the future with some optimism as the vaccine and government actions have created a roadmap for a return to normal life. We are pleased to see that governments have put climate change on the map as companies are beginning to respond in a positive way. One fall out from the pandemic will be the effect on all stakeholders including customers, employees, suppliers and shareholders of social injustice. Our engagement in the coming year will focus on climate change and social issues.